Written by Joomla! World Conference
Wednesday, 06 September 2017 13:00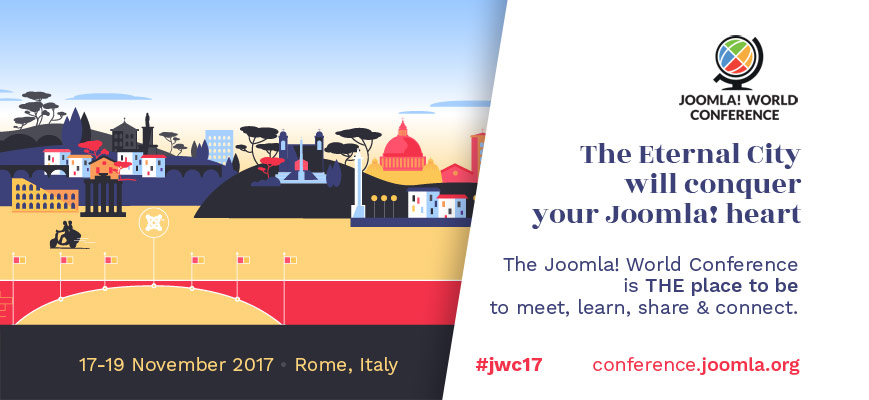 With one of the largest user bases, Italy is a natural choice for this year's Joomla! World Conference Venue. For the first time the JWC is coming to Europe and will take place at the Sheraton Roma Conference Centre between 17th and 19th November, 2017.
Please see in Joomla.org
Copyright © 2019 Joomler!.net DEMO. All Rights Reserved.